Equipment is minimal.
Need a brace for yourself for movements and poses?
No problem! A counter top, chair, or couch is the perfect height as a sturdy surface to use.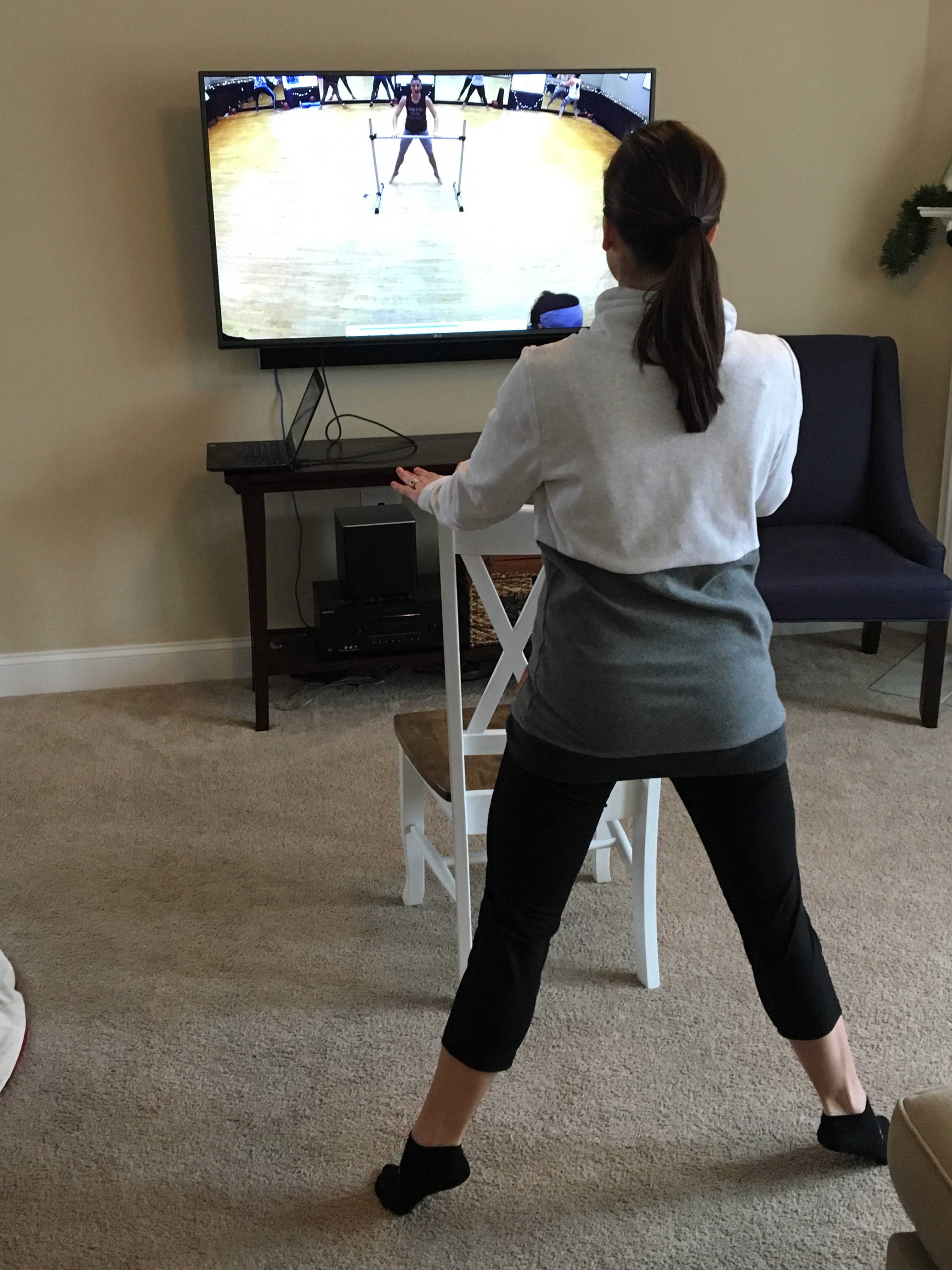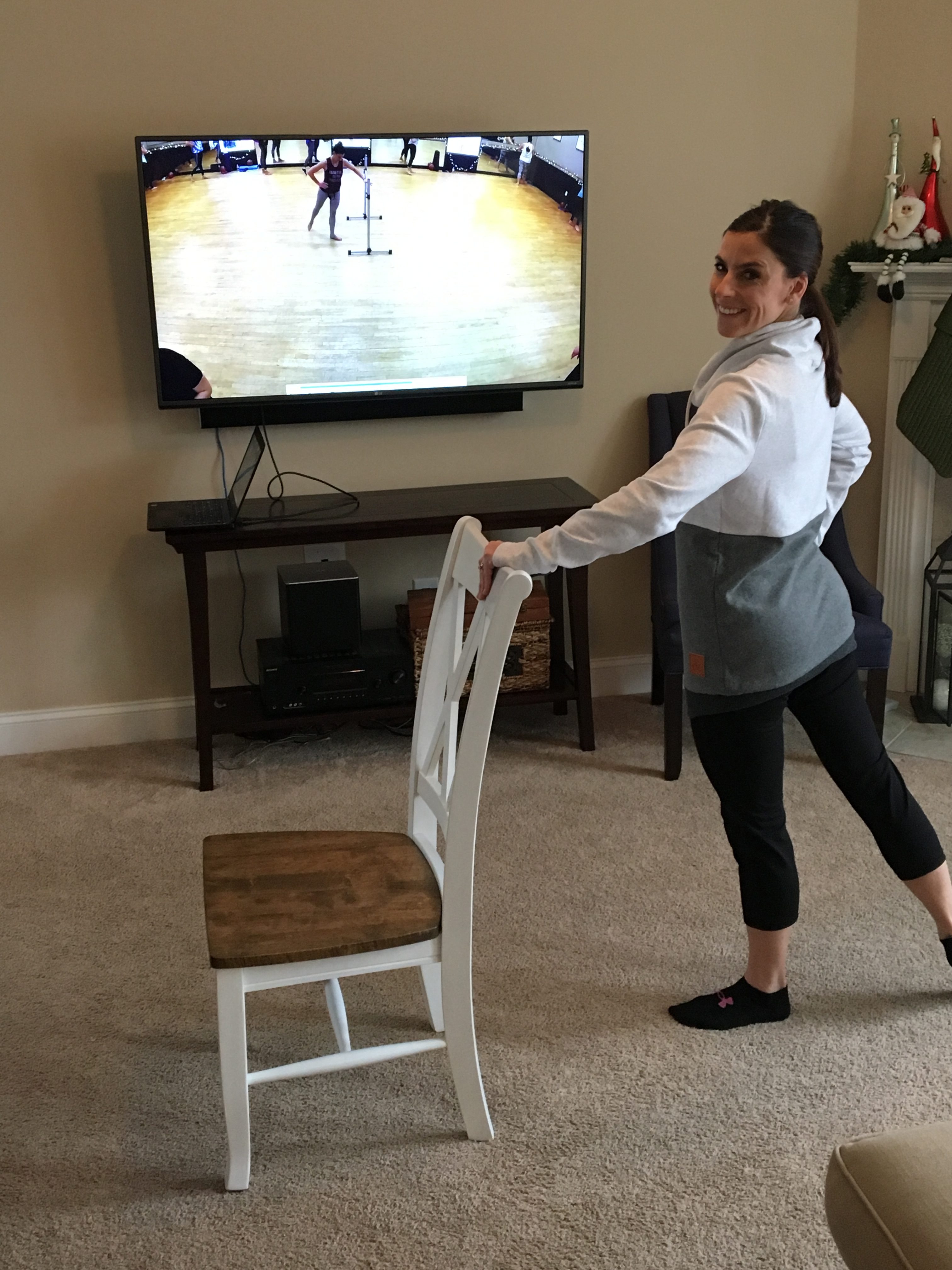 Use a chair for an at-home wall-mounted hand rail substitute.
Purchase of any equipment for use at home or traveling is optional
But here are some options we like:
Sliders
Some classes use sliders, you can purchase these (they work on carpet or hardwood floor) or simply use paper plates on wood/tile floor. Exercise Sliders
Sponge Exercise Ball
A small sponge ball can be purchased here or you can use a small pillow or playground ball that you already have at home.
Sponge Ball
Dumbbells
Recommended dumbbell size is 3 lbs. Up to 5 lbs as desired. At home if you have no weights, use soup cans for lighter weight or bottles of wine for heavier weight.
Exercise Mat
Any mat will do, here's the one I love.
Resistance Bands
We use TheraBands for the flex and flow classes or Yoga/Pilates fusion classes, you can purchase the same ones here: Beginner/Intermediate TheraBand Strength Bands and Advanced TheraBand Strength versions
And the handles for the bands are also available
Please Note for TRX Classes
To follow along with our TRX classes, you will need that equipment that can be purchased here and a hassle-free door anchor here. Which conveniently, packs up very easily and can be hooked over a door, but also attached to a wall, tree or playground for even more options!